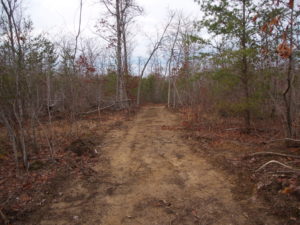 You may be wondering why we chose to homestead in Tennessee, instead of here in Florida, where we've lived most of our lives. Let's talk about our top considerations when choosing land for our homestead.
One of our top considerations when choosing land for our homestead, like many wannabe homesteaders, was cost. Here in SW Florida, the cost of living is sky high. And so is the cost of land! We would have had to save for many more years just to come up with enough money for a down payment on land in Florida, and even then we probably only would have been able to get a quarter acre or so, and our mortgage payments would have been huge, requiring us both to work off the property full time. In Tennessee, we were able to buy almost 6 acres, with a very low down payment, and very low monthly mortgage payments. One of us may have to work off the property at first, but our goal of being able to support ourselves mostly from the homestead will be much more achievable.
The next thing we considered was climate. Here in SW Florida you pretty much get hot, muggy and miserable all year long. We wanted cooler nights, 4 seasons, and a typically mild winter with a little snow. We will still get some rough weather in the winter in Tennessee, but it will be nothing like Upstate New York where I grew up, and we won't have to worry about hurricanes and at least 6 months of it being in the 90's all day and the upper 70's all night. Also, it will be much cheaper to heat a house with wood and propane a few months of the year than it is to run an air conditioner almost year round. Our electric bill averages $300 a month for most of the year here in SW Florida.
Population and crowds were the next things we talked about. We like our privacy, and we like to be home in our little bubble. There are so many people here in SW Florida it's insane! The winters are the worst. A typical 20 minute drive during off season will take 45 minutes in the winter. The traffic is truly miserable. Even trying to go to the bank or grocery store is close to impossible in the winter time. I can't even tell you how much we are looking forward to leaving the crowds and the rat race behind!
We both knew we wanted woods and mountains. Something completely different from the flatness of SW Florida. We wanted a rural property that was close enough to towns or cities that we could get there when we wanted to or needed to for work, supplies or emergencies, but wouldn't have to deal with crowds close to our home. We also wanted to be close enough to drive to Florida to visit, or get here pretty quickly if there was a family emergency.
Of course, we also required things like water on the property, decent soil, flat, usable land, and enough acreage to be self sufficient and support ourselves mostly from the homestead. We decided on around 5 acres as being just about right to suit our needs.
Taking all of these factors into consideration helped us narrow our search to northern Georgia, Tennessee, or southern Kentucky.Between the two of us we searched through what must have been hundreds of properties on the internet, especially Craiglist. Finally, I came across an ad on Craiglist for some land in Tennessee that sounded perfect, except that it was 20 acres, and we really only wanted about 5. The ad said that they had lots of different properties to choose from in the area that were suitable for homesteading and off grid living, so George decided to give the guy a call and see if it was for real, or just another Craiglist scam.
Well, long story short, it was indeed for real! Within a few hours of calling him, we had an email full of properties to choose from, and his recommendations on which ones would best suit our needs. We spent days studying maps, looking at the pictures he sent, and looking at the properties on Google Earth. We checked out the real estate company thoroughly on line and couldn't find any red flags. Soooo, on the day before Thanksgiving, 2016, we settled on a beautiful 5.8 acre piece of property that had a year round creek and lots of flat land to work with. We put down a deposit to hold it, and George flew up there to walk the property.
The property is indeed pretty close to perfect! It met pretty much all of our criteria. We signed our contracts, and are now the proud, excited and nervous owners of Goose Creek Homestead! We plan to move to the property full time in June. Most of our family and friends think we're nuts, but we look forward to proving them wrong! Stay tuned to see how the rest of the journey unfolds!
These were our top considerations when choosing land for our homestead. I would love to hear what yours were in the comments below!