Welcome to the internet home of Goose Creek Homestead! My name is Krista, and I am a Christian mom, a blogger, and a homesteader! My husband George is a carpenter and all around handyman. Together, with our teenage daughter, we are working to build a self sufficient homestead!
Goose Creek Homestead has been a dream of ours for as long as we can remember. We have planned, studied, practiced, and most of all dreamed about starting a self sufficient homestead for many, many years!
Goose Creek Homestead is located in the beautiful Blue Ridge Mountains of Northwest Georgia. We are an ever growing and evolving homestead. Our farm animals currently include goats, chickens, dogs and cats. We also garden, hunt, fish and preserve our own food.
Our goal is to become as self sufficient as possible! Every day is a learning opportunity for us and our homeschooled daughter, and we love every minute of it! We look forward to sharing our triumphs and our mistakes with you, and  we hope you will join us on our journey to becoming a self sufficient homestead!
Be sure to check out our Resources Page! It is full of great resources for anyone interested in starting self sufficient homestead.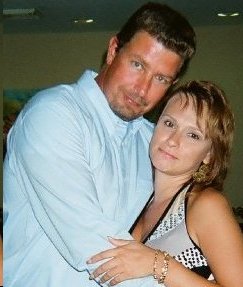 For God so loved the world, that he gave his only begotten Son, that whosoever believeth in him should not perish, but have everlasting life.  John 3:16